LeagueCoin is a cryptocurrency that trades under the LOL symbol. It was founded in 2014 and is management by the Leaguecoin Team.
It uses a X11 algorithm. Like most cryptocurrency there is a limit to the number of coins.
It is recognized as tradable and can be traded with other cryptocurrency like Bitcoin.
Esports The Birthplace of LeagueCoin
eSports Games attract millions of people. Betting on the games has become a new favored aspect of the sport, LeagueCoin and other cryptocurrency was developed in answer to the desire to provide a currency that could be easily traded during the events and maintain anonymity.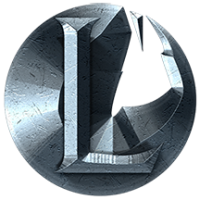 The name says it all "LeagueCoin" focuses on League of Legends. The e-betting site that was launched shortly after the coin was developed has strengthened the value of the coin.
To entice League of Legend fans to opt for the cryptocurrency developers have been busying themselves with creating a coin that is not only enticing but that has quite a few added value features that encourage interaction with players.
As a result, there have been a ton of features and tools developed to interact with League of Legend players.
What You Need to Know About LeagueCoin
The League of Legends coin has its own proper shop where you can buy LoL items like skins.
If you have enough coins in your TipBot wallet, shopping can add to the experience.
Some Interesting Facts
There are LeagueCoin Online Tutorials, where pro players share tips and tricks to help you play better.
The betting site is fully functional.
IRC chat functionality is integrated into the betting site which allows users to join the IRC LeagueCoin Channel, this may not be big news to expert users but to novices it can be a really great feature.
It is a secure currency.
You can send LeagueCoin to anyone securely and without fees attached.
The Technicalities of LeagueCoin
PoS interest rate is 19.9%
PoS starts at 14000
Minimum age is 24 hours
Maximum age is 30 days
Maturity is 50 blocks
Maximum is 5 million
The block reward initially is 120 and it halves every five days
Block 1 = IPO coins
Block 2 – 100 = 0 coins per block
Block 101 – 7200 = 120 coins per block
Block 7201 – 14401 = 60 coins per block
Block 14401 – 21600 = 30 coins per block
(Block 1 – 50 mined for test)
LoL uses a X11 Algorithm
PoW Coins: 1.2 ~ 1.5 million
Max PoW Height: 21600
Block Time is 60 seconds, every block is Diff retarget
Whether you are a fan or not, LeagueCoin may be the ideal vehicle for eSport betting.
eSport audiences are generating a boat load of cash, for example USD $325 million in 2015 was spent by eSport fans and over $892.8 million in 2016 was spent by the same group.
Spending for 2018 will surely top those numbers. This market has been experiencing tremendous gains and will likely continue to do so.
There are some predictions that point to over $2 billion in USD spending for 2019.
The Added Value of the LoL
One of the best reasons to purchase the LoL currency is because of the added value options that come with this coin.
It makes betting easier, it makes play more enjoyable and it is a good sound investment.
This is an exciting coin that can be a game changer for your portfolio.