Electroneum is a mineable cryptocurrency aimed at gaining the mass adoption of smart phone users, of which there are over 2 billion of.
This alt-coin allows nearly anybody, regardless of available technology, easy access to the cryptocurrency world.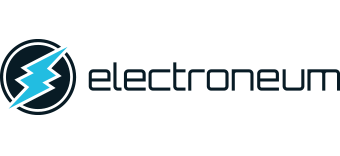 The Electroneum white paper can be found on their site here: https://electroneum.com/overview-white-paper.pdf and goes over everything this specific cryptocurrency is about, including the main differences from Bitcoin and other alt-coins which are:
21 Billion maximum coin volume, which means that transactions are only 2 decimals. This gives Electroneum more of a fiat currency feeling.
Very user-friendly mobile wallet that allows smartphone users to have a private wallet on-the-go, as well as mobile miner on the Google Play Store.
The platform is sufficient for incredibly fast micro-transactions, allowing tokens to be transferred between various applications.
It relies on its own application-specific blockchain which many other cryptocurrencies do not in recent years.
Clear goals from the development team to take over the mobile cryptocurrency market, a common goal not sought after by most other currencies.
Development/Operations Team
Lead by Richard Ells, who has had some major success in digital agencies for the past 20 years, this development team is well suited to handle the tasks of cryptocurrency and blockchain technologies.
Mining Electroneum
When it comes to mining Electroneum, it can be done with any GPU rig or even a single carded system.
The AMD RX470 and NVIDIA GTX 1070 are known as some of the best GPU's to mine with and the best per capita for electroneum. These installations are for Windows;
Once you have either of those, unzip the archive, change the wallet address in the configuration file and run the miner.
If you did everything correctly, that should be the last step.
The actual miners will completely depend on your operating system, I recommend sticking with Windows for this unless you're experienced with Linux distributions.
Mobile Mining
Mobile Mining Electroneum is incredibly simple, all you need to do is download the app from the Google Play Store, open it up, log into your account or create one, and start mining.
As of right now, the Electroneum Mobile Miner is not available on iOS and other mobile devices, only the Android / Google Play Store.
The app can be found at: https://play.google.com/store/apps/details?id=com.electroneum.mobile&hl=en_US
Mining on MacOS
Mining on Windows PC
Electroneum Wallet
Electroneum has several different user-friendly, well developed, wallets to choose from on nearly all platforms from Windows and Mac to the Mobile Wallet.
As well as several different storage options in terms of online and offline paper wallets.
Paper Wallet
If you're interested in creating an offline or paper wallet for Electroneum there is a simple wizard that can have your paper wallet generated in seconds with your public and private keys for transactions, find it here: https://my.electroneum.com/offline_paper_electroneum_walletV1.6.html
Online Wallet
The online wallet, found at https://my.electroneum.com/ can be used on Android devices and downloaded from the Google Play Store.
Since this is a mobile based cryptocurrency this is the most well-developed wallet in my opinion and is quite simple to use and very easy to check your balance on.
Electroneum Mining Pools
If you plan on mining Electroneum, or really any cryptocurrency, you will probably have to choose a pool to mine with.
Each pool comes with its own operating strategies and pool fees, choosing one is completely based on you but I will go over several pools and the one I like the best.
Electroneum Pool List
https://easyhash.io – fee 1%
https://us.easyhash.io – fee 1%
http://pool.electroneum.space – fee 0%
https://eupool.electroneum.com – total fee 4%
https://uspool.electroneum.com – total fee 4%
Top Electroneum Pool
As I recommended, EasyHash has several pool servers that can operate better since they are situation specific.
They have a whole page on their site found here https://easyhash.io/electroneum/start that can help you setup your miner towards the pool, and choose the right server that best fits you.
Buying Electroneum
If you wish to purchase Electroneum to either store in your wallet or trade, there are several exchanges that can help you complete this task.
It's important you choose an exchange that you like.
I am currently holding Electroneum on Cryptopia and have had very little problems with them or the platform they provide.
There are many other exchanges that trade Electroneum as well.
KuCoin
Bitbns
Qryptos
VebitCoin (Turkish Exchange)
Cryptohub
Tradeogre
Coinspot
Electroneum & The Future
Currently, Electroneum is sitting just above $0.02, far below what it was around it's all time high of about $0.22.
However, it has only dropped with the rest of the cryptocurrencies lack of new investors.
It has shown some traction since I first started watching it and I've heard a lot of people support their platform and I believe they are a good team of developers and leaders that can take the token to the right place.
There are well over 4,000 commits on GitHub currently, showing that the team has been and are still active.
Electroneum in 2020?
A lot of people have asked me to predict the price of Electroneum in 2020.
No one can precisely predict the future price given the lack of known variables.
What I do know is that there is currently a circulating supply of about 6.5 Billion tokens and a maximum supply of 21 Billion tokens.
What that tells me is that it is quite scarce compared to other cryptocurrencies and I believe it is currently undervalued.
With it's current and max supply as well as the publicity it has been gaining I could see Electroneum being somewhere between $1 and $2 in 2020.
Conclusion
Electroneum has proven itself as an altcoin and once it's gains more attention and utility in the cryptocurrency world I believe it will take off. Right now, the prices are very low so it seems to be a good investment assuming the market as a whole doesn't keep following downtrends.